Well, now we know who Obama should have bailed out instead of the banks
Help: Blog
[X]

A blog (from "web blog") is a discussion or informational site consisting of discrete entries ("posts") typically displayed newest first. All Corrente posts are front-paged; there is no up-rate or down-rate process. Corrente posts are almost entirely community moderated. We encourage a clash of ideas, and do not encourage a clash of persons.

If you are the author of this post, see the Edit tab ad Help (and Advanced Help) for detailed documentation.
Submitted by

lambert

on Sat, 08/18/2012 - 11:05pm
CNN:
More than 300,000 education jobs have been lost since the end of the recession in June 2009, said the report, which was prepared by the White House Council of Economic Advisers, Domestic Policy Council and National Economic Council.
The states and localities.
Oh well!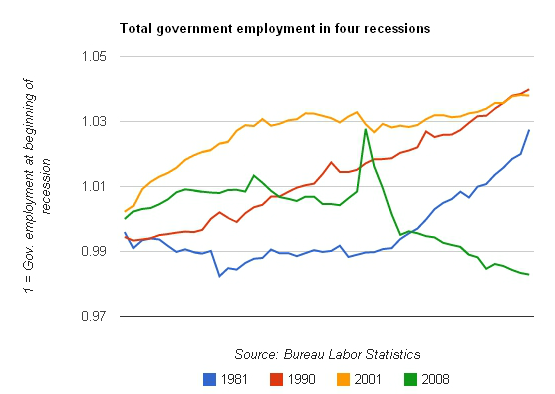 NOTE Chart via. Yes, now they're calling for "investment." Pure electioneering kabuki. When they had the chance to do something they did squat.