War On Drugs Takes Another Prisoner
Help: Blog
[X]

A blog (from "web blog") is a discussion or informational site consisting of discrete entries ("posts") typically displayed newest first. All Corrente posts are front-paged; there is no up-rate or down-rate process. Corrente posts are almost entirely community moderated. We encourage a clash of ideas, and do not encourage a clash of persons.

If you are the author of this post, see the Edit tab ad Help (and Advanced Help) for detailed documentation.
Submitted by

MJS

on Tue, 07/11/2006 - 12:16pm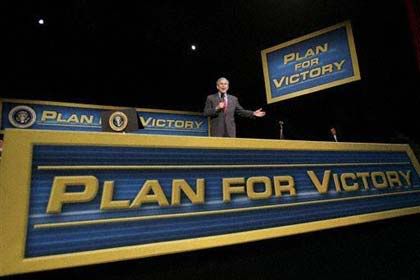 Minutes after eating a magic mushroom, six-inches tall President Bush sings a Jefferson Airplane standard to Hobby Store Convention attendees in Bakkatcha, Oklahoma. He was like psyched!
+++