United Fruit Company Lives!
Help: Blog
[X]

A blog (from "web blog") is a discussion or informational site consisting of discrete entries ("posts") typically displayed newest first. All Corrente posts are front-paged; there is no up-rate or down-rate process. Corrente posts are almost entirely community moderated. We encourage a clash of ideas, and do not encourage a clash of persons.

If you are the author of this post, see the Edit tab ad Help (and Advanced Help) for detailed documentation.
Submitted by

MJS

on Sun, 12/11/2005 - 8:31pm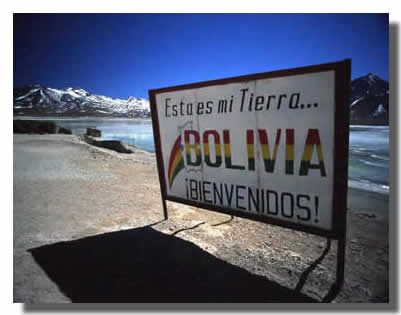 +++
David Sarota examines the "Washington Consensus" and finds the bloated belly of the beast: as American government becomes more and more just a strong arm of corporate interests, is it any wonder we are looked at as the enemy of sovereign nations?
Sirota takes a look at a New York Times article penned by Juan Forero and finds the craggy bones of corporatism littered about the slanting terrain...
Today's is a particularly telling piece from the New York Times, about the upcoming presidential election in Bolivia. The article profiles Evo Morales, the Aymara Indian leader turned congressman who is running. Within the first six paragraphs of the story, we are told that he is carrying a "radical vision" in contrast to other "pragmatic" Latin American leaders - a contrast undoubtedly meant to frighten us. Then, transitioning into language that mimics Soviet-era "domino theory" hysteria/paranoia, we are told that if Morales and other potential candidates of the "left" are successful in Latin America, it could create a general "drift that could bring policies sharply deviating" from the past - policies that we are told will bring the ire of our own government.
Sirota continues:
...the New York Times - no doubt just reporting the sentiment of those in our own government - wants the American public to view as "radical" any efforts to reevaluate corporate-written trade deals, privatization policies, natural resource giveaways, and an overall economic system that concentrates wealth in the hands of a few. This, even though polls in America itself show the public likely supports such a reevaluation domestically.
Let Freedom Ring! No, not that freedom. Corporate freedom!
Good work, Mr. Sirota.
+++
Image from here.
+++