Toon of the day
Help: Blog
[X]

A blog (from "web blog") is a discussion or informational site consisting of discrete entries ("posts") typically displayed newest first. All Corrente posts are front-paged; there is no up-rate or down-rate process. Corrente posts are almost entirely community moderated. We encourage a clash of ideas, and do not encourage a clash of persons.

If you are the author of this post, see the Edit tab ad Help (and Advanced Help) for detailed documentation.
Submitted by

Randall Kohn

on Mon, 08/13/2012 - 3:36am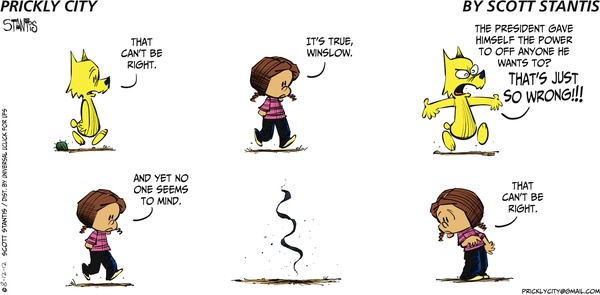 Of course the artist, Scott Stantis, is a Republican whose editorial work appears in the Chicago Tribune, so he's most likely a stinking hypocrite. Still, it's a shock to see a GOPer swerving left of "our" "Democratic" President - especially on civil liberties.