The National Guard: A Peculiar Institution
Help: Blog
[X]

A blog (from "web blog") is a discussion or informational site consisting of discrete entries ("posts") typically displayed newest first. All Corrente posts are front-paged; there is no up-rate or down-rate process. Corrente posts are almost entirely community moderated. We encourage a clash of ideas, and do not encourage a clash of persons.

If you are the author of this post, see the Edit tab ad Help (and Advanced Help) for detailed documentation.
Submitted by

claud_alexander

on Wed, 09/23/2015 - 1:13am
I'm apparently doing "twitter essays" now, and, apropos gruesomely hilarious NJ NG story, did one re odd history of the institution as a whole.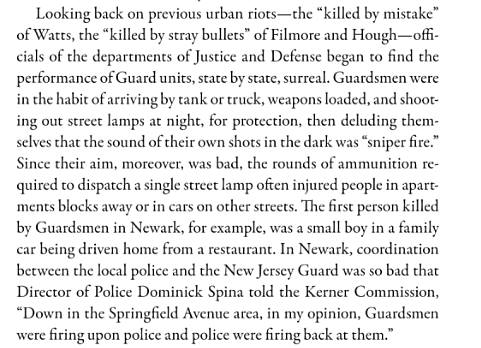 https://storify.com/Claud_Alexander/the-national-guard-a-peculiar-instit...