The Fire This Time
Help: Blog
[X]

A blog (from "web blog") is a discussion or informational site consisting of discrete entries ("posts") typically displayed newest first. All Corrente posts are front-paged; there is no up-rate or down-rate process. Corrente posts are almost entirely community moderated. We encourage a clash of ideas, and do not encourage a clash of persons.

If you are the author of this post, see the Edit tab ad Help (and Advanced Help) for detailed documentation.
Submitted by

MJS

on Sat, 03/31/2007 - 9:38pm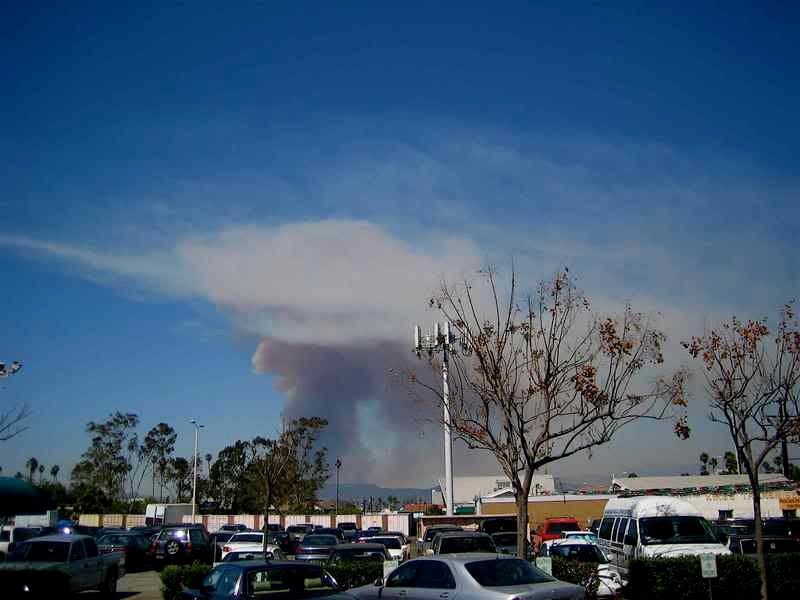 I was down near Adams & Western when what to my wondering eyes did appear but a fast burning fire that sent smoke in the air...

The fire soon became the center of attention across the city...

For job-related reasons I had to head west while the fire burned. Looking skyward as I and my work partner drove along Jefferson Boulevard, an oily, brackish cloud broke off from the main plume and headed south, then hovered for a time before it was slowly inhaled into the lungs of my fellow Angelenos.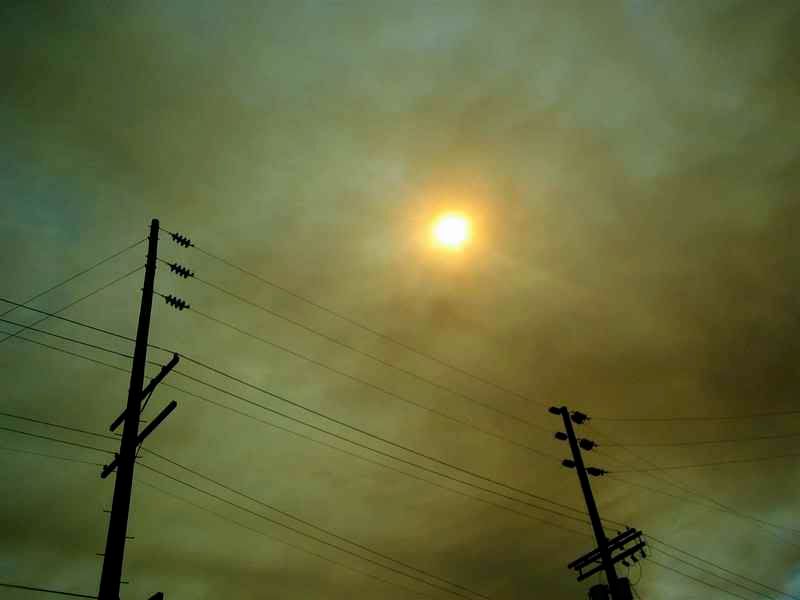 My favorite image: An L.A. Metro Hospital sign (this facility is where a lot of patients from skidrow end up) in the foreground, smoke from the fire deep in the background, and inbetween on the lower right a grinning skull bearing witness to all. Definitely an L.A. moment!
+++