Sunday Rescued Dog Blogging
Help: Blog
[X]

A blog (from "web blog") is a discussion or informational site consisting of discrete entries ("posts") typically displayed newest first. All Corrente posts are front-paged; there is no up-rate or down-rate process. Corrente posts are almost entirely community moderated. We encourage a clash of ideas, and do not encourage a clash of persons.

If you are the author of this post, see the Edit tab ad Help (and Advanced Help) for detailed documentation.
Submitted by

MJS

on Sun, 05/28/2006 - 4:24am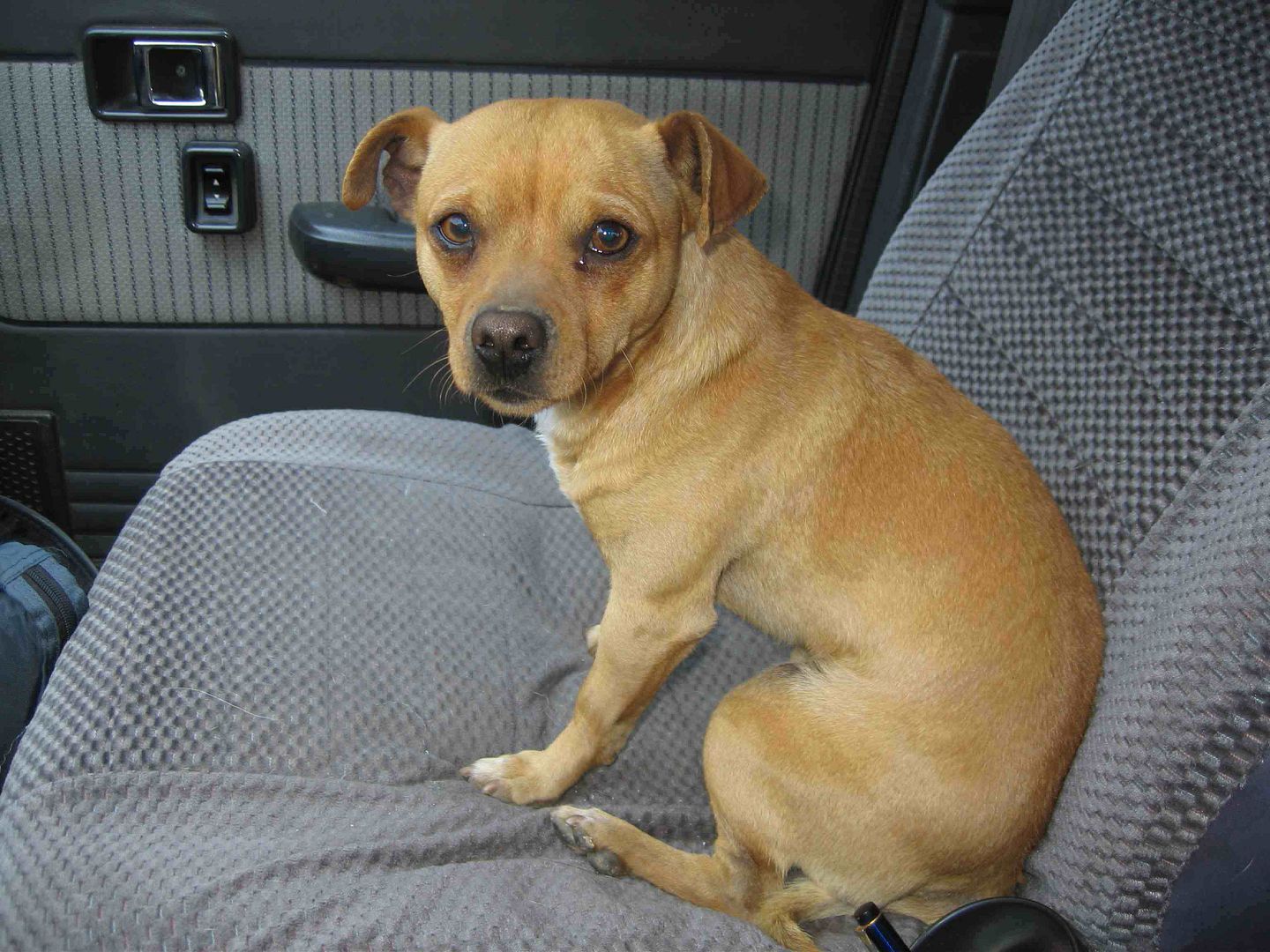 My wife was driving in North Hollywood recenly when she witnessed a little girl beating on a small dog. While speaking to the little girl's family she was informed that the family could not keep the dog: they were moving into an apartment that did not accept pets.
So my wife comes home with another dog, and another dog has a chance at a decent life. We hope to have a home for this one soon. Names don't matter so much for us these days: whoever adopts the dog will undoubtedly choose a new name for him. We're calling him Little Guy for the time being...
+++