Slightly Damaged Inner Child Still Up For Adoption
Help: Blog
[X]

A blog (from "web blog") is a discussion or informational site consisting of discrete entries ("posts") typically displayed newest first. All Corrente posts are front-paged; there is no up-rate or down-rate process. Corrente posts are almost entirely community moderated. We encourage a clash of ideas, and do not encourage a clash of persons.

If you are the author of this post, see the Edit tab ad Help (and Advanced Help) for detailed documentation.
Submitted by

MJS

on Thu, 11/03/2005 - 12:13pm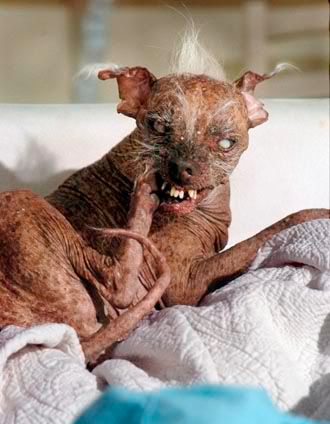 +++
Michelle Malkin's inner child is still up for adoption. Last seen wandering in an internment camp of the damned. Please do not return to Malkin: the poor guy has had enough trauma.
+++
Update: I am rather random and incomplete, in a rather random and incomplete fashion...a dangling participle in the land of bone-jangling particulars. The Malkin Inner Child Puppy Love Train Rescue Me Hair Restorative Posting was indeed inspired by Malkin herself. Tbogg has more here.
Thanks Leah for the nudge.
+++