Outstanding Smackdown: Matt Taibbi to Mr. De Santis of AIG
Help: Blog
[X]

A blog (from "web blog") is a discussion or informational site consisting of discrete entries ("posts") typically displayed newest first. All Corrente posts are front-paged; there is no up-rate or down-rate process. Corrente posts are almost entirely community moderated. We encourage a clash of ideas, and do not encourage a clash of persons.

If you are the author of this post, see the Edit tab ad Help (and Advanced Help) for detailed documentation.
Submitted by

Sarah

on Sat, 03/28/2009 - 4:37pm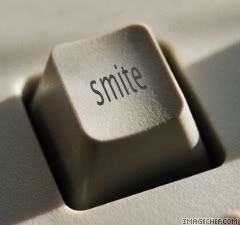 Four days ago an AIG officer resigned, publicly, in a letter that I'd describe as primarily a "pity me, I'm a victim" whine. Matt Taibbi has even less sympathy for poor beleaguered Jake (who, it should be noted, quit his job as a political protest; I suggest this means he wasn't worried about survival, as are many of his fellow 600,000-plus Americans newly unemployed) than I do.
DeSantis has a few major points. They include: 1) I had nothing to do with my boss Joe Cassano's toxic credit default swaps portfolio, and only a handful of people in our unit did; 2) I didn't even know anything about them; 3) I could have left AIG for a better job several times last year; 4) but I didn't, staying out of a sense of duty to my poor, beleaguered firm, only to find out in the end that; 5) I would be betrayed by AIG senior management, who promised we would be rewarded for staying, but then went back on their word when they folded in highly cowardly fashion in the face of an angry and stupid populist mob.

I have a few responses to those points. They are 1) Bullshit; 2) bullshit; 3) bullshit, plus of course; 4) bullshit. Lastly, there is 5) Boo-Fucking-Hoo. You dog.
Taibbi does the math on DeSantis' division of AIG and finds that, over the past several years, the company had about $9 million in compensation recorded apiece per employee. So, yeah, Jake's not apt to be down at the workforce office Wednesday morning in a panic, eh? Especially when, as Taibbi points out, it was a year ago or a little more that the smell of Enron began to be noticeable around AIG's financial products division.
So, um, Jake? How come you didn't bail like the guys you say did the wrong?