Holy Moly: Judas Receives Retroactive Immunity (and a New Range Rover!)
Help: Blog
[X]

A blog (from "web blog") is a discussion or informational site consisting of discrete entries ("posts") typically displayed newest first. All Corrente posts are front-paged; there is no up-rate or down-rate process. Corrente posts are almost entirely community moderated. We encourage a clash of ideas, and do not encourage a clash of persons.

If you are the author of this post, see the Edit tab ad Help (and Advanced Help) for detailed documentation.
Submitted by

MJS

on Thu, 10/18/2007 - 1:11pm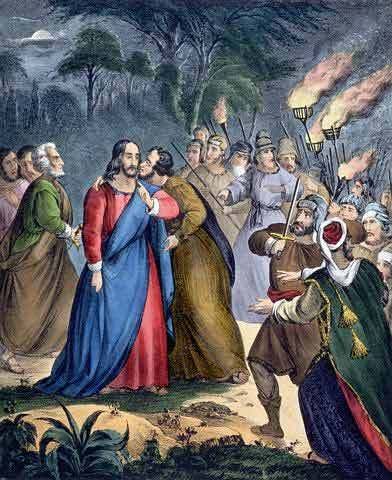 You must remember this, a kiss is just a kiss, a sigh is just a sigh...
Forgive them for they sure as shit knew what they were doing...
That stain they left on your back after anally raping your privacy rights...it tastes like corporate victory! All hail the conquerors! Hurrah! Hurrah!
++++
Image of Jesus getting a smooch from Judas from here.
++++