God Killed By Friendly Fire
Help: Blog
[X]

A blog (from "web blog") is a discussion or informational site consisting of discrete entries ("posts") typically displayed newest first. All Corrente posts are front-paged; there is no up-rate or down-rate process. Corrente posts are almost entirely community moderated. We encourage a clash of ideas, and do not encourage a clash of persons.

If you are the author of this post, see the Edit tab ad Help (and Advanced Help) for detailed documentation.
Submitted by

MJS

on Fri, 03/17/2006 - 5:06pm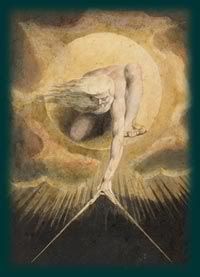 Image of God in Happier Times
(Jivester News, Lmtd.) In what the State Department is describing as a "regrettable accident" God has been killed in a hail of bullets fired by His own fellow combatants. "We had come up on a volatile warehouse district, suspected of housing enemy insurgents," said Staff Sgt. Michael Wainright, of Bethany Beach, Delaware. "A wall of tracer fire flew up--God was walking back toward us when, in the smoke and flames, He was mistaken for a hostile opponent." This has brought the number of dead or wounded deities to five. Previously Mithras, Adonis, Tammuz and Bird Man had all been struck, either through roadside bombs, suicide missions, or the so-called "Socratic Method" wherein through questions and answers an unprovable construct dissolves in its own illogic.
Authorities were unsure on what to do with the body of the Lord. Sean Murphy, a military analyst and senior fellow at the Brookings Institute, a Washington think tank, started to answer questions on this topic, looked up, got this really bizarre look in his eyes, then ran away from reporters as if the devil himself was in pursuit. An army chaplain who did not reveal his name was overheard speaking to himself, "Holy fucking shit" over and over and over.
If, upon returning to the United States, no one claims the Lord's body, it will be donated to John Hopkins University for medical experiments.
+++
This sad but true story originally appeared at MortalJive.
+++