For the Children of the Middle East
Submitted by

MJS

on Wed, 07/19/2006 - 8:05pm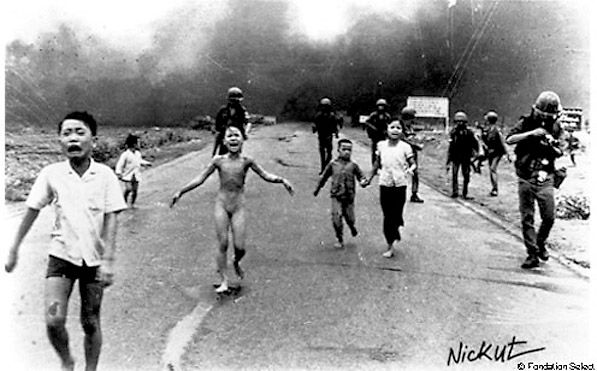 Being a bleeding heart liberal, I felt I just had to sing an acapella version of Pete Seeger's "Where Have All the Flowers Gone"--this audio is the result of that desire. It's a reminder of all the loss that is buried in our world.
I chose the above image for its stark message of terror, suffering and innocence all balled up in one moment in time. There are children in the Middle East who do not run and scream and cry after an attack, for many of them have already died. There is no such thing as moral equivalency to the dead, the traumatized, the maimed. None whatsoever.
Image from here.
More about Kim Phuc and Associated Press photographer Nick Ut here.
From Wikipedia: On October 22, 2004, she (Kim Phuc) was awarded an honorary Doctorate of Laws from York University in Toronto, Ontario, Canada for her work to aid child victims of war around the world.
+++
Pete Seeger's "Where Have All the Flowers Gone" ©1961 (Renewed) Fall River Music Inc
All Rights Reserved.
+++