Easter Hallucinations Plague Already Agitated Bush
Help: Blog
[X]

A blog (from "web blog") is a discussion or informational site consisting of discrete entries ("posts") typically displayed newest first. All Corrente posts are front-paged; there is no up-rate or down-rate process. Corrente posts are almost entirely community moderated. We encourage a clash of ideas, and do not encourage a clash of persons.

If you are the author of this post, see the Edit tab ad Help (and Advanced Help) for detailed documentation.
Submitted by

MJS

on Tue, 03/27/2007 - 1:56am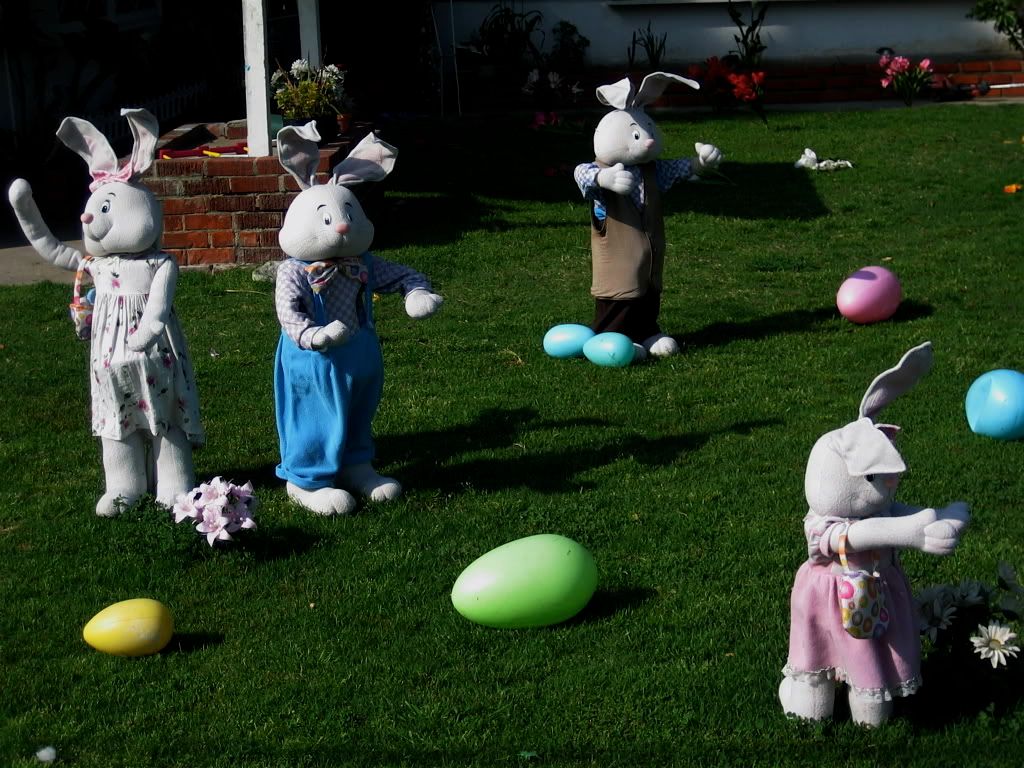 This kind of stuff really, really makes Bush jittery. Especially when the Rabbit People make with the cute voices, and talk to the President about all the dead humans who are going to pop out of the eggs on Easter morning, on the White House lawn, and point at him and scream but only he will be able to see them. He is so not looking forward to Easter. Note to White House staff: changing his meds is not going to help.
+++