BruceMcF's blog
Submitted by

BruceMcF

on Tue, 09/08/2015 - 1:27am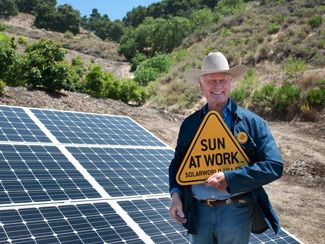 A concept that has been percolating into debates over the feasibility or desirability of moving to an all-renewables, no/low carbon energy supply system is the ceiling on what percentage share of our total energy supply we can take from variable renewables. At The Energy Collective, in the second of a two part May 2015 series on Wind and Solar energy, Jesse Jenkins looked at the question of Is There An Upper Limit To Variable Renewables?. Now, as the Sunday Train has covered many times, there is an upper limit, and so an all-renewable no/low carbon energy system requires dispatchable renewables as well as variable renewables ... and all cost-optimizing models of all-renewable energy systems that I have seen confirm this.
However, Jesse Jenkins proceeded to mis-characterize the policy question at hand, when he wrote:
First, as a growing body of scholarship concludes, the marginal value of variable renewable energy to the grid declines as the penetration rises.

Indeed, where renewable energy earns its keep in the energy market — and is not supported outside the market by feed-in tariffs — the revenues wind or solar earn in electricity markets decline steadily as their market share grows.
Well, not so fast. There is a fundamental flaw in the assumptions behind this claim. It turns out that kind of market situations that allow market prices to measure a resource's "ability to earn its keep" quite clearly exclude this particular situation he is talking about.
So it makes a difference how markets are put together, which is what this week's Sunday Train takes a look at. Read more about Sunday Train: Hobbling & Liberating Renewables with Markets
Pages